Peter Joseph Bankert passed away peacefully surrounded by family at age 71 on December 31, 2020 in Ann Arbor, MI. Born on December 27, 1949 in Ithaca, NY, Peter was the third of ten children. He was predeceased by his parents, Marguerite Maloy Bankert and Robert Anthony Bankert, and his older brother, Bobby. Peter is survived by his college sweetheart and wife of 40 years, Mary Alice Curry; three daughters: Elizabeth Tosh Gonzalez (Stephen), Kate Maloy Kimberlin (Patrick), and Ellen Bankert Ciezadlo (Michael); five grandchildren: Zoe, Olivia, Aidan, Lillian, and Benjamin; and eight siblings: Catherine Kernan (Edward), Nicholas Bankert, Joan Kernan (David), Andrew Bankert (Gayle), Carol Carpentier, Richard Bankert (Liz), John Bankert (Ellen), and Thomas Bankert; and many nieces, nephews, great-nieces, great-nephews and cousins.
Peter grew up in New Hartford, NY and attended Notre Dame High School. He graduated from Cornell University's College of Engineering with BS and ME degrees and was a member of Phi Sigma Kappa fraternity. His extensive career in the chemical and automotive industries took him to Buffalo, Houston, and Detroit.
Peter, or Poppie as his grandchildren called him, is remembered for his devotion to family, sharp wit, passion for politics, wedding toasts, and love for the game of golf. Being an athlete himself, he supported his daughters' sports careers, never missing a game, match, or race. An avid Detroit Lions and Michigan Wolverines fan, Peter relished making one-dollar bets with family members. With his wife, he enjoyed the adventure of traveling and experiencing new cultures. In his retirement, Peter loved playing chase, building things and making art with his grandchildren. Peter had a big smile and a big heart, and took great joy in sharing stories about growing up, attending Woodstock, and current events.
Peter was diagnosed with pancreatic cancer in July, 2019, but he never let the cancer dictate his life. Raised Catholic, Peter developed an eclectic spirituality over the years that embraced Jesus and the Buddha. His faith and good nature helped him remain positive and upbeat. He hiked national parks, visited family, and played many rounds of golf, shooting his lowest score ever in September. When asked how often he thought about his cancer, Peter replied, "Almost never." And, after a long pause, he continued, "I think a lot about my golf game."
In lieu of flowers, donations can be made to a charity of your choice or, to support pancreatic research, you can designate your gift to the Rogel Cancer Center Research Fund - Dr. Zalupski. Make your gift at: victors.us/peterjbankert. Or, make checks payable to: "University of Michigan", Michigan Medicine Office of Development, 1000 Oakbrook Dr., Suite 100, Ann Arbor, MI 48104. (734) 764-6777.
To read and add memories of Peter, please visit the Muehlig Funeral Chapel website.
We love you, Peter, and we miss you so much.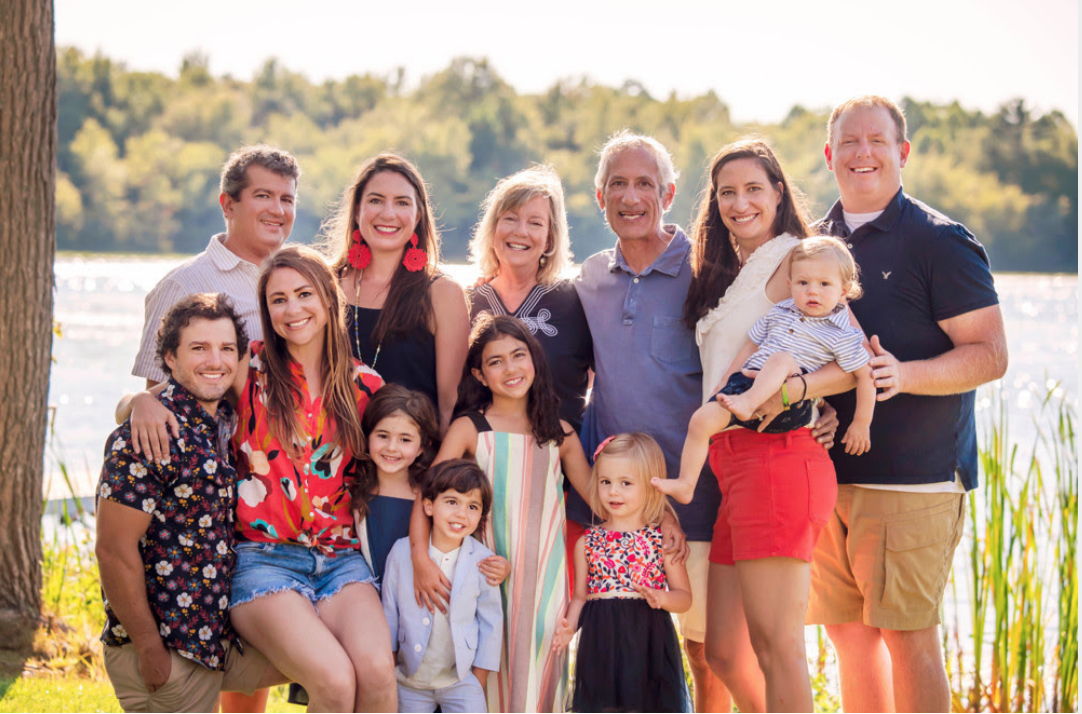 "I've learned that no matter what happens, or how bad it seems today, life does go on, and it will be better tomorrow. I've learned that you can tell a lot about a person by the way s/he handles these three things: a rainy day, lost luggage, and tangled Christmas tree lights. I've learned that regardless of your relationship with your parents, you'll miss them when they're gone from your life. I've learned that making a "living" is not the same thing as making a "life." I've learned that life sometimes gives you a second chance. I've learned that you shouldn't go through life with a catcher's mitt on both hands; you need to be able to throw something back. I've learned that even when I have pains, I don't have to be one. I've learned that I still have a lot to learn. I've learned that people will forget what you said, people will forget what you did, but people will never forget how you made them feel." - Maya Angelou